Do you know that on Facebook, you can ask for a financial donation for your personal or charitable cause? Here's how to ask for cash for your birthday on Facebook.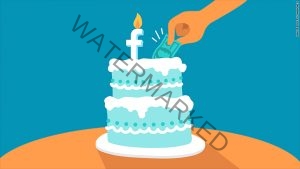 How to create a Facebook birthday fundraiser
To create a Facebook birthday fundraiser for yourself or someone, follow these steps:
tap at the fundraisers in the left menu of your News Feed.
Click Raise Money.
Select Yourself, Friend, or Someone or something not on Facebook.
Select a category.
Add a cover photo and fill in details about your fundraiser.
Click Create.
Be please, it is important to note that you must be not less than 18 years old to do a Facebook birthday fundraiser.
Benefits of Facebook birthday fundraiser
Increase the number of people who know about your cause.
In addition to it being the most widely used site, people from 39 countries can donate to fundraising events on Facebook. Non-profits of all sizes now have access to hundreds of millions of potential patrons and contributors.
Raise Funds Effortlessly
Facebook is in charge of all payments. Without exiting Facebook, relatives, colleagues, or even random people can make donations directly to a fundraising initiative.
All donations are wire-transferred straight to the non-profit, giving the contributor peace of mind about where their money is going.
Establish Donor Relationships
Following the donation, Facebook will supply the non-profit with the username, money donated, and profile photo of each contributor. Donors can also opt-in to share their email id with the non-profit, facilitating the formation of a relationship with them in the future.